The latest standard in PC security means almost 300 configuration changes with a one-click, self-guided and seamless installation.

Built just for Windows by Windows experts.
Based on the newly named US Government Computer Baseline (USGCB) v2.0.
The Windows 7 edition is the best protection you can get.
Get Scorpion and Get Protected.
Scorpion System Protection uses federally mandated guidelines derived from the FDCC NIST #80068 R2 and the USGCB 2.0.
We've also added some speed tweaks and just a few of our own tried and tested Windows operating system registry enhancements.

Although Windows Vista introduced User Access Control, it isn't nearly enough to achieve FDCC compliance.


There are approximately 282 changes made to the security and speed of Windows Vista in Scorpion.

We're serious about your security.
We know Windows XP is still being used. And why not?
It's still a great operating system!

We're keeping it alive and protected with
291 configuration security and speed settings changes.
Based on FDCC settings requirements
with added speed and less annoyances.


Scorpion System Protection™
No Pop-ups, No Ads, and You Do Not Require a Subscription.

It Never Expires, and once you install it, You Just Let It Work!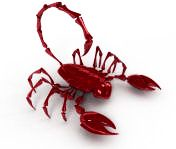 Scorpion is a Silent Intrusion Killer
With a Speed Advantage

Silently Waiting to Strike Incoming Attacks
and Always Protecting.
Home
More Info
FDCC Info
Contact Us

Not affiliated with any government entity. We are a private company of Fortune 500 senior techs.
Based on settings from the Federal Desktop Core Configuration (FDCC) and over 25 years of senior enterprise experience.
Windows is a registered trademark of Microsoft Corporation in the United States and other countries.

© 2012 Scorpion System Protection™. All rights reserved.
Privacy Policy | Legal Notices